Principle of our services (Our PPP Experience and Flexible Approach creates VFM)
 We will use our varied profesional experience of past Public Private Partnership Projects and relevant international and domestic guidelines in order to utilize private partner's know-hows to establish WIN-WIN relationship between public and private, or Multiple-Win relationship among all stakeholders including users of such public services. Each project has its own features, we will approach each project flexiblly to obtain maximum efficiency and effects.

---
Message from the Representative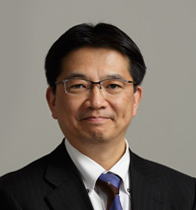 Office Kumagae will deliver services based on the latest concept of public-private partnerships.

Japanese state and local governments seems to have a belief that only less governmental restrictions can activate private investment, however this is already an old fashioned idea in PPP international market.

In addition, Japanese private sector tends to forget the purpose of establishing a special purpose company (SPC), and often does not disclose the balance sheet information of the operation to the client, it is against the principle of the international PPP standard model.

These are another Galapagos syndrome in Japan.

Specific Benefits of PPP model are born from the efficient management with limited resources, which can be structured only within the optimum risk allocation between Public and Private Stakeholders.

Assessment of the risk allocation will be done by lenders who take project risks through Due Diligence; Risks are varied depend on the features of the projects and inter-related each other, therefore identification of the risks and appropriate distribution of the risks among stakeholders are essential factor for the project success.

Office Kumagae will carry out our advisory service using the wisdom of mankind regarding PFI/PPP through last 20 years to establish multple WINS among all stakeholders who are involved in the PPP Project.

---
Personal History of the Representative
1984

Entered Shimizu Corporation in April, seconded to Hong Kong Office in June
Kowloon Hotel New Construction Project, Breamer Hill English Schools Foundation Project, and various internal decoration works in Hong Kong.

1986

Engaged in various ODA Project as Administrator Staff of Sales Promotion Department of Overseas Division

1988

Enrolled in Master Course of International Business Administration(MIM) of ESADE Business School in Barcelona 

1990

Egaged in Administration and accountig as Manager in Shimizu London Branch Office

1992

Establish Shimizu Spain, S.A. and assigned as Representative Director CFO
Engaged in Hotel Arts Project to restructure bunkrupted project; negotiation of 173 Sub-contractors and restart the construction works for Olympic games
Engaged in Sharp Spain Factory Construction Project, Yamaha Motor Spain Factory Project, and Japanese School constructon Project, etc.

1995

Engaged in Virtual Account Consolidation of Shimizu Group in Europe and Africa as Manager of Shimizu UK Ltd.
Morocco Agadir Port Reiurbishment project, Ghana Kumasi-Paga Road Project, Zambia Lusaka city Road Project, Uzbekistan Local Airports(Bukhara, Urgench, Samarkand) Modernization Project

1997

Seconded to Poland, engaged in Isuzu Diesel Motor Engine Factory Project as Representative Director

1998

Seconded to London, engaged in Representative Offce of EPC Division of Shimiz Corporation as Representative Manager

2000

Returned back to Japan H/Q, engaged in Kanamachi Water Pulification Plant Project as an Administrator
Left Shimizu Corporation and Entered PwC Financial Advisory Service Co., Lte.
Engaged in Various PFI project as Director of Project Finance and Privatization Team


・Feasibility Study of Sendai Astronomical Observatory PFI Project(Apr 2002 –Mar 2003)
・Feasibility Study of Japanesse Embassy in Egypt Project(Sep 2002 – Mar 2003)
・PFI Procurement Policy and guidelines for Kyoto city (Apr 2001 – Mar 2003)
(Summarry) http://www.city.kyoto.lg.jp/gyozai/cmsfiles/contents/0000002/2893/PFIg.pdf
・Field Research of British Embassy in Berlon PFI Project(Sep 2001 –Mar 2002)
・Risk Analysis and quantification of UK PFI Project (Oct 2000 – Mar 2001)
・UK PFI Taskforce Guideline Translation Review (Oct 2000– Mar 2001)
・Standardization of PFI Contract Version 1.0 Translation Reviw(Oct 2000 –Mar 2001)

2003

Entered KPMG Business Assurance Co., Ltd.
Engaged in Various PPP Project as Director of Public Sector Division


・Third Party Monitoring of Minato city public library (June 2005 – Mar 2006)
・European countries central government expenditure analysis (Oct 2005 – Apr 2006)
・BELCA Seminar: Service Level Agreement for PFI/PPP (Feb 2006)
・Master Plan Establishment Spport for Chiyoda city Public Library )2005))
・British Consulate PFI Seminar; How to produce VFM from PFI Project (Mar&Jun 2005)
・PFI/PPP Oversies Project Seminar for JFRV (Feb 2005)
・Advisory Service of Shiteikanrisyaseido(O&M) for Katsushika city (Sep 2004 –Mar 2006)
・Yamanashi Prefecture Public Library Seminar; PFI and O&M (Dec 2004)
・Public Management School Seminar; Comparison of Japan and UK PFIs (Oct 2004)
・Research work of UKe-learning system"Learndirect" (Jun 2004– Jan 2005)

2006

Entered Abeam Consulting Co., Ltd.
Engaged in Various PPP Projects as Director of Public Sector of Social Infrastructure and Services Division


・US&JP Public Debt Collection Service Research for Cabinet Office (Nov 2012 – Mar 2013)
・Shijoka-test Procurement advisory service for SMRJ (Aug 2012 – Mar 2013)
・Disaster Insurance Service Outsourcing research for JSC (Aug-Oct 2012)
・Business Process Reengineering for Katsushika city (Apr 2009 –  Mar 2012)
・Shijoka-test Procurement advisory service for SMRJ (Sep 2010 – Mar 2012)
・Master Plan advisory service for Minato city Pubic Library (Jun 2011 – Mar 2012)
・Business Process Reengineering for Itabashi city (Aug 2011 – Mar 2012)
・Chiba Acualine Marathon PPP Advisory Service(Jan – Mar 2011)
・Research on Overseas Evaluation of O & M Services (Jan-Mar 2010)
・Yokohama city PFI Seminar; Maximization of VFM of PFI Project (Aug 2009)
・Financial ABC Analysis and BPR of National University Library (Apr-Sep 2009)
・SAPROF of Ho Chi Minh High Speed Rail Company Establishment for JICA (Spr-Sep2009)
・Business Process Reengineering of Aichi Public Library (Jun 2008 –Mar 2009)
・Research on Self Support Accounting Option of Overseas PPP Projects (Feb-Mar 2008)
・Local Governmental Shijoka-test Guideline for Cabnet Office (Jan to Mar 2008)
・Public Library Council and Japan Library Association Seminar (Jan 2008))
・Shijoka-test advisory service on Plaza Heisei for JASSO(Apr-Oct 2007)
・Sendai city PFI Seminar: Output Specification and Monitoring of PFI (Feb 2007)

2013

Establish Office Kumagae in Yokohama city

Other Experiences
Cabinet Office PFI Comprehensive Evaluation Committee Member (2006)
Japan Foundation of Regional Vitalization PFI Promotion Center Specialist Committee member (2007)

UK Embassy PFI Semiar Lecturer

Japan Construction Training Center PFI Seminar Lecturer (Jan 2006 ~)

Shinjuku city Public Library Shitei Kanrisya(O&M) contractor selection committee Vice Chairman
Yokohama city Public Library Shitei Kanrisya(O&M) contractor selection committee Member

Japan Planning Institute Seminar; Philippines PPP(2012)
OCAJI Seminar; Recovery from the massive disaster and PPP(2011)
Service Center for Port Engineering Seminar; Galapagos Syndrome of Japanese PFI (2010)
Yokohama city PPP Seminar; Maximizing VFM by utilyzing Private Finance(2009)

General Library of The University of Tokyo Renewal Project Experts Committee Member (Oct 2011)

Keio University The School of Library and Information Science, Special Invited Lecturer (Oct 2004)
Keio University The School of Library and Information Science, Lecturer (Apr-Sep 2005)
Keio University The School of Library and Information Science, Special Invited Lecturer(Oct 2006)
Keio University The School of Library and Information Science, Lecturer(Apr-Sep 2007)
Keio University The School of Library and Information Science, Special Invited Lecturer(Dec 2012)

Graduate School for Created Cities of Osaka city University Workshop Lecturer; PFI Library(Nov 2004)
Graduate School for Created Cities of Osaka city University Workshop Lecturer, PFI related issues (Dec 2005)

Sei Gakuin Univ. General Research Institute Seminar; Output Specification of UK Public Library(Oct 2005)

Member of JSPU( Japan Society of Public Utility Economics)
Member of Mita Society for Library and Information Science
English Lawyers Club organizer
AIESEC Alumni Japan Director in charge of Acccounting